Firefighters for Healing Founder Jake LaFerriere was named one of the first GIVE16 Award Recipients at an event on August 28, 2019. The gathering organized by Jason and Carly Zucker and sponsored by 3M Open was an opportunity for the community to come together and celebrate 16 individuals, organizations, teams or nonprofits who are making a clear and measurable impact, investing time and resources and inspiring others.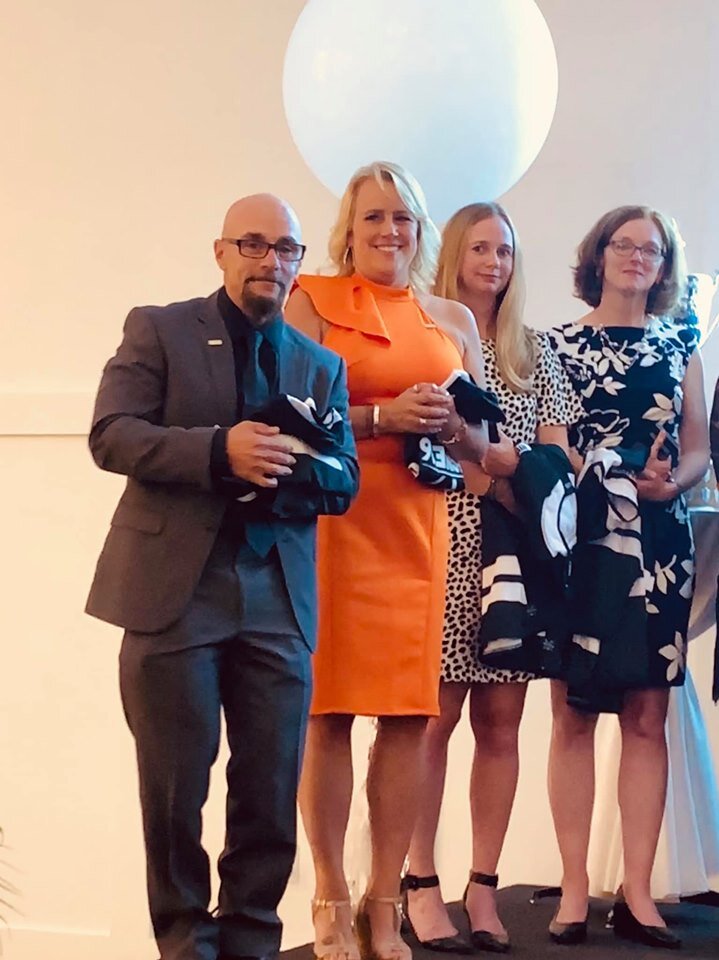 Jake was a firefighter for 13 years until the day in 2010 when he was injured in a back draft explosion. When he was forced into retirement, he started Firefighters for Healing - a non-profit with the ability to be hyper responsive to support a child who has experienced burn trauma – and their family – as they navigate the first hours, days and months after their injury. The physical rehabilitation and emotional journey can be draining so Firefighters for Healing volunteers bring hope, love and relief where they can.
Jake accepts this award on behalf of the many volunteers, donors, sponsors and friends who have helped to build out the Red Tie Gala, Camp RED, the Transitional Healing Center and the many events that create sustainability and growth for Firefighters for Healing.